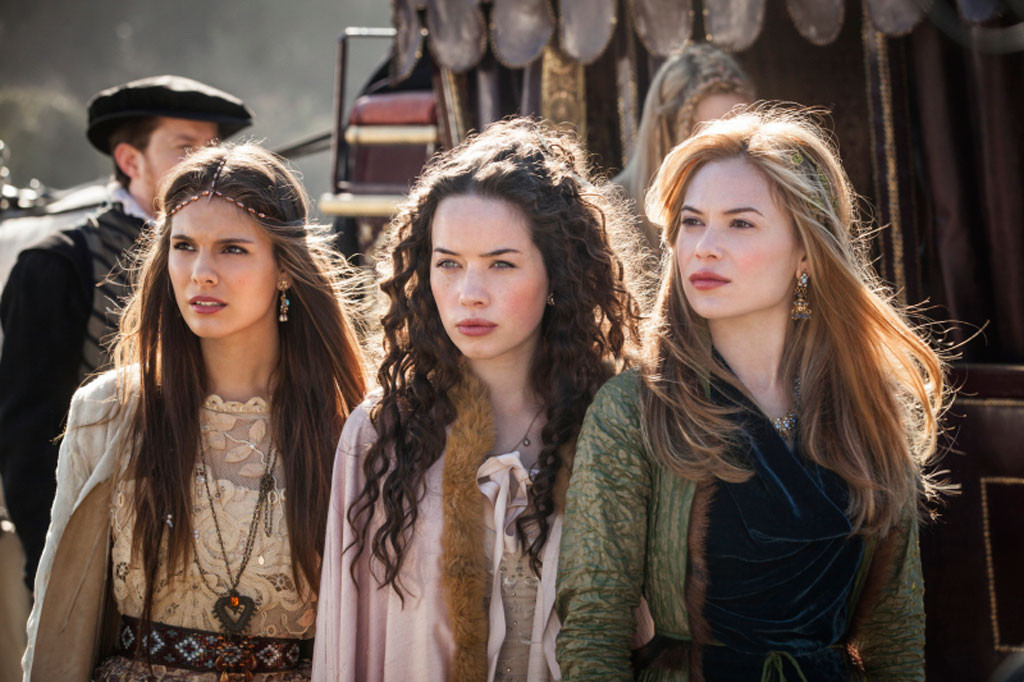 Joss Barratt/The CW
Every queen needs her ladies-in-waiting.
On the CW's new period drama Reign, Mary (Adelaide Kane) heads from Scotland to France to begin her journey into the history books as the Queen of France. Joining her? Her four BFFs, Greer (Celina Sinden), Kenna (Caitlin Stacey), Lola (Anna Popplewell) and Aylee (Jenessa Grant). As Lorde so addictively sings on her hit song "Royals," they'll never be royals, it just doesn't run in their blood. However, the regal kind of luxe is definitely for them, it just comes at a cost.
In an exclusive video, The Chronicles of Narnia's Anna Popplewell teases the life of a lady-in-waiting on the CW's sexy new series, which premieres Thursday, Oct. 17...
Of the four BFFs, Popplewell explains "traveled to France with four ladies-in-waiting from Scotland. They are loyal subjects to her, but they're also her friends."
Of course, things always get complicated when friends technically work for each other. "They only have each other and they are faced pretty quickly with how brutal things are at this court," Popplewell previews. "They are really confronted with the seriousness of their situation and their responsiblity to their Queen. That responsibility is sometimes going to run entirely counter to their own personal wishes and personal struggles."
And Popplewell reveals her character Lola will have the hardest time dealing with her new position. To hear more from Popplewell and to get a sneak peek at Reign, watch our exclusive video!
Reign premieres Thursday, Oct. 17 at 9 p.m. on the CW.